An Amazing New product--PUDUO Resin Cleaner
Jun 25,2022 | PUDUO
If you use resin a lot, you're bound to have trouble getting the resin on your hands and it's hard to remove. In order to provide you with better service and better products, our R&D team has developed a product that can easily remove resin from hands after 4 months - PUDUO Resin Cleaner.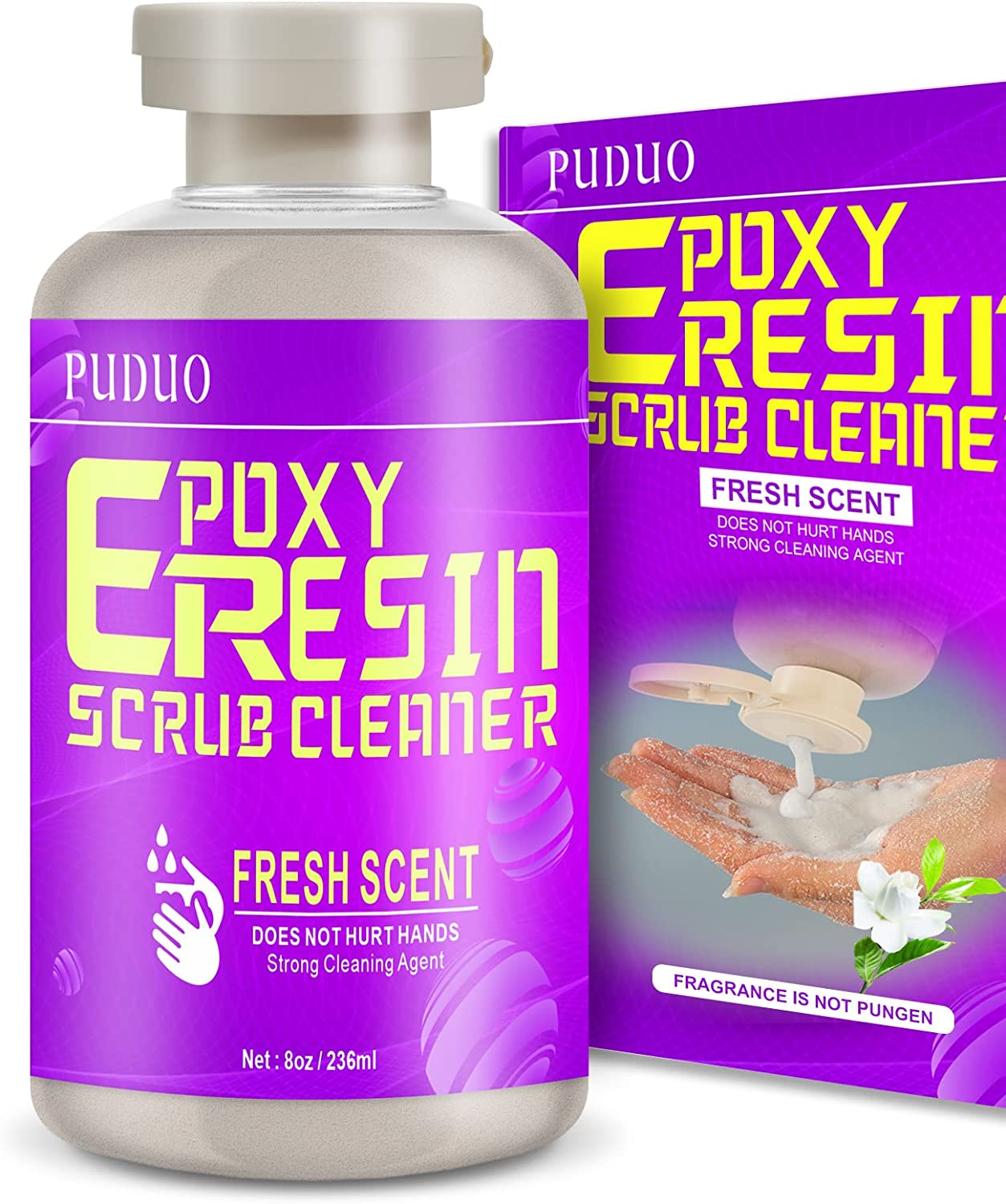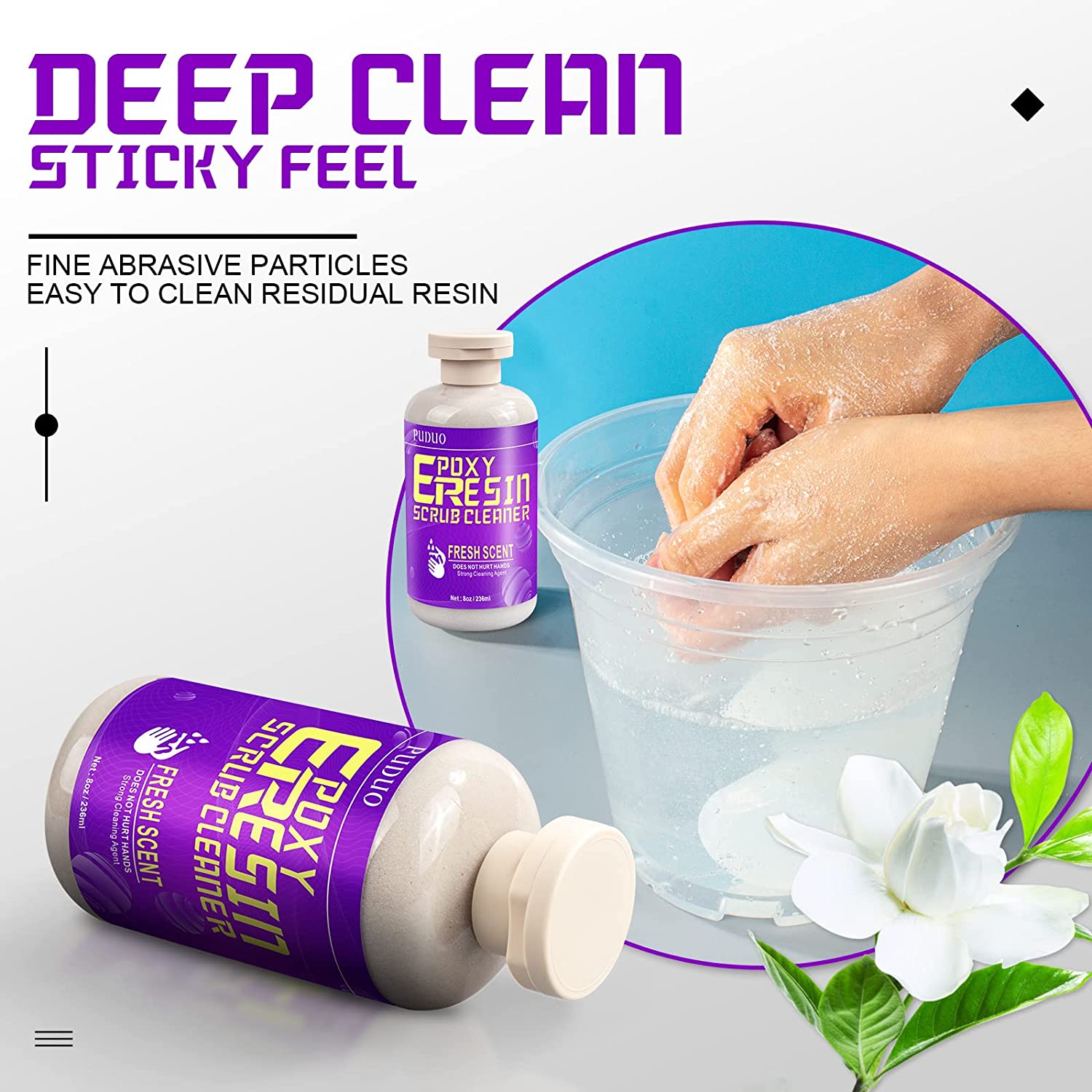 This is a brand new product that easily removes resin from your hands, doesn't hurt your hands, and does not contain irritating substances. Will not cause dry and chapped skin, leaves hands soft, deodorizes hands, and cleans gently. This product also comes with a fresh scent that is suitable for everyone to take away the resin from your hands and leave you with a fresh scent!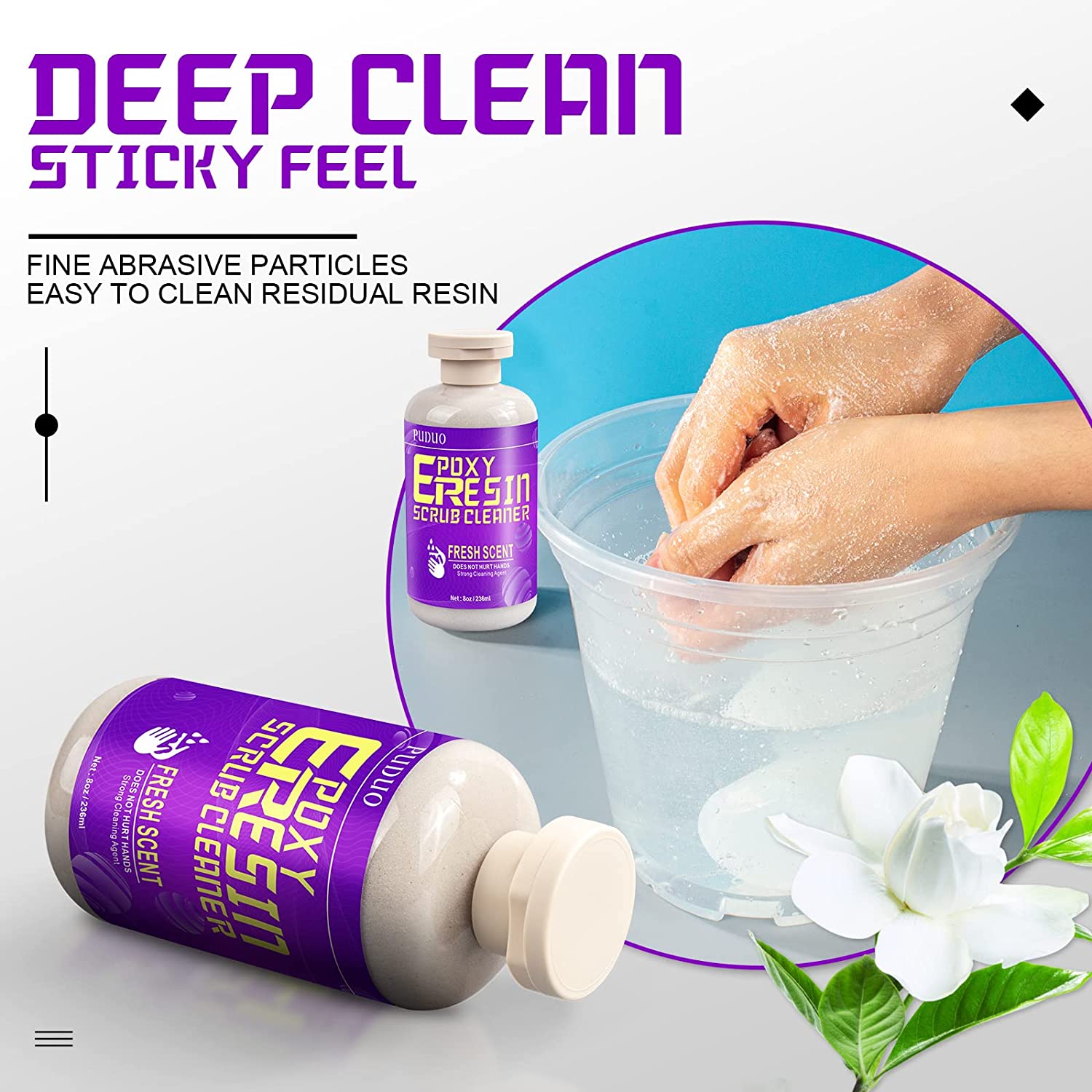 The product is a frosted material, which can easily clean the resin off of your hands. It can effectively remove the residual resin on the hands and clean off all of the sticky feeling. Shake vigorously before use to ensure even particle distribution and make it easier for you to pour out the product.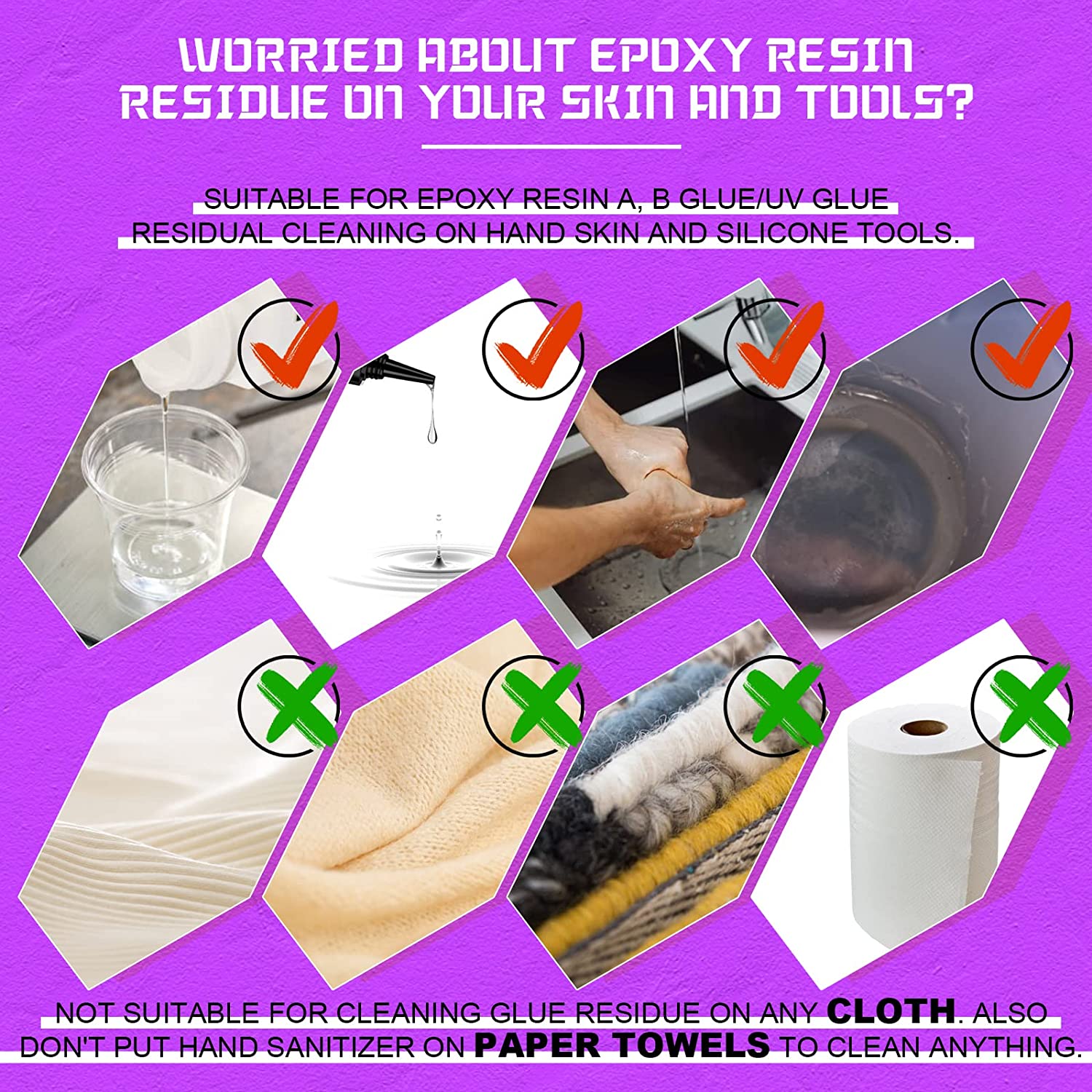 This Resin Cleaner not only cleans your hands, but also cleans silicone molds, silicone stirring sticks, and some reusable resin accessories, which allow you to use it multiple times and save even more money.
The method of use is very simple. You only need to pour the Resin Cleaner on your hands, or the silicone molds that need to be cleaned, stirring sticks or other things, then rub, and finally rinse with water.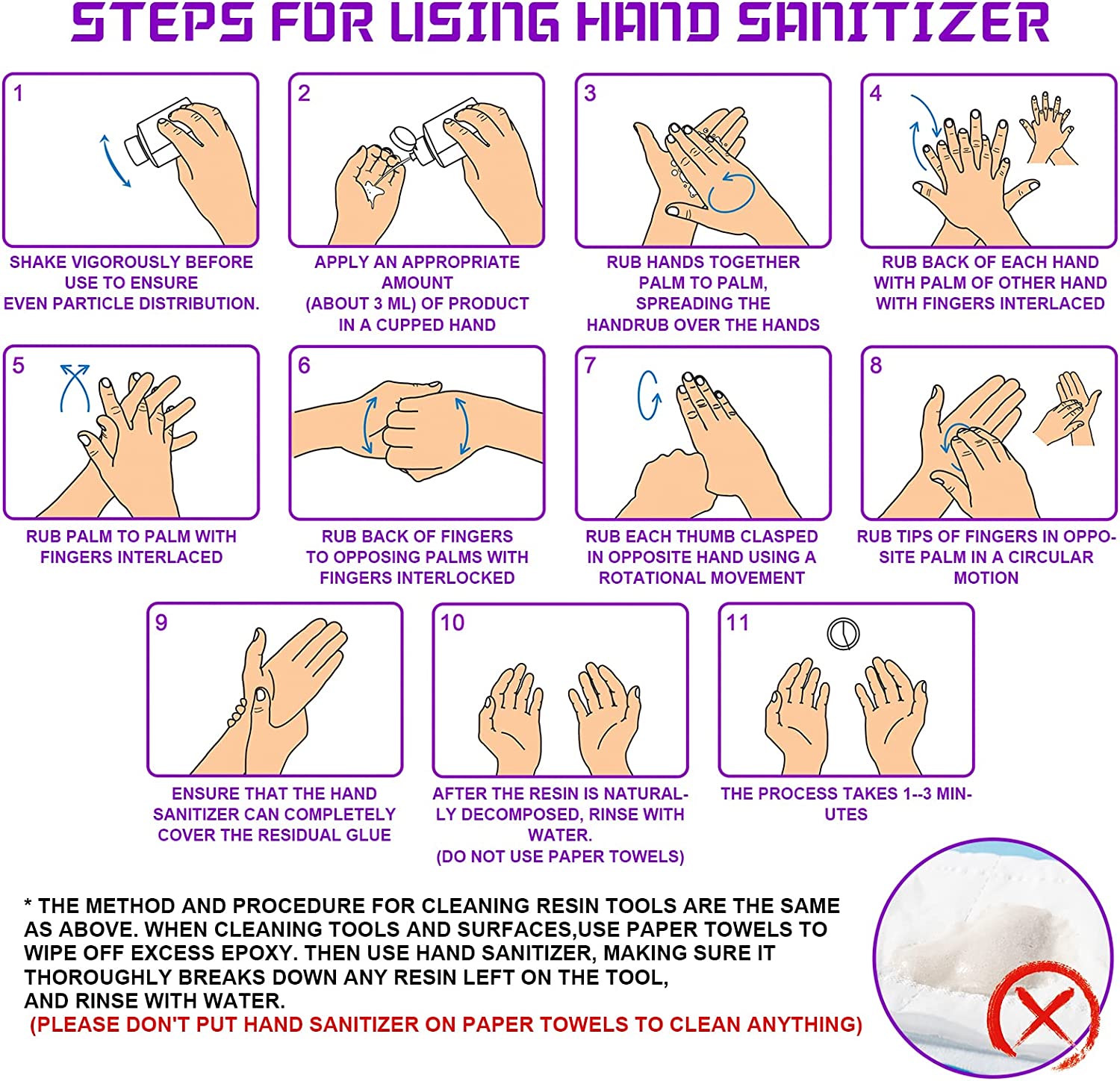 Tips: Resin Cleaner is suitable for cleaning resin, or resin with a small amount of color essence. If your resin has too much pigment, please try to wash it several times.
Comment