Most people have heard of PUDUO Resin, but few people know that we also sell resin tint and dye. Resin Tint gives you a colorful product that remains transparent. Resin dye creates an opaque effect in the resin. The black and white included in this kit are dyes. All of the other colors are tints. Other types of pigment include micas, chameleon powders, and alcohol inks. We will talk more about those in future blogs. Today we will introduce the PUDUO Resin tint and dye pigment, and teach you how to use it correctly. This will help you to create more diverse finished products.

PUDUO Resin Pigments are very easy to use. No preparation is required, the pigment comes ready to use. This product diffuses easily into the resin with saturated color and uniform gloss. The squeeze bottles make it easy to control your drops so that you can get the perfect shade every time.

We have carefully selected 16 colors for you, which are not only diverse in color, but also allow you to mix and match them at will. This pigment is specially formulated for Resin art projects, which can make your creations brilliant while staying crystal clear(except black and white color dye). These can be mixed and blended to achieve your own custom colors.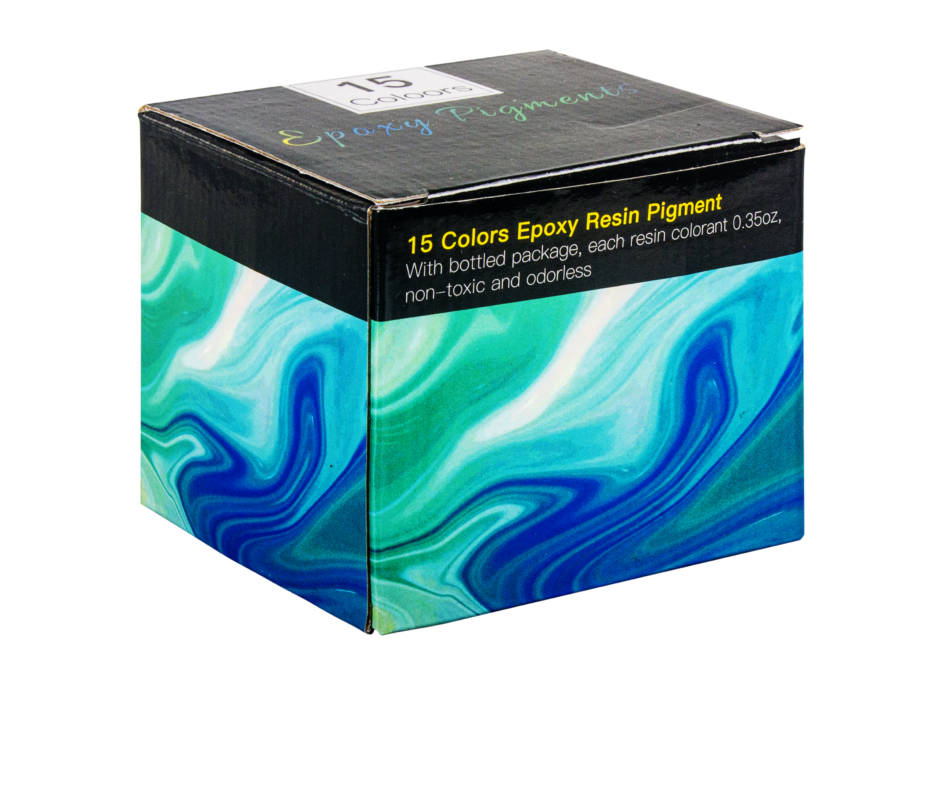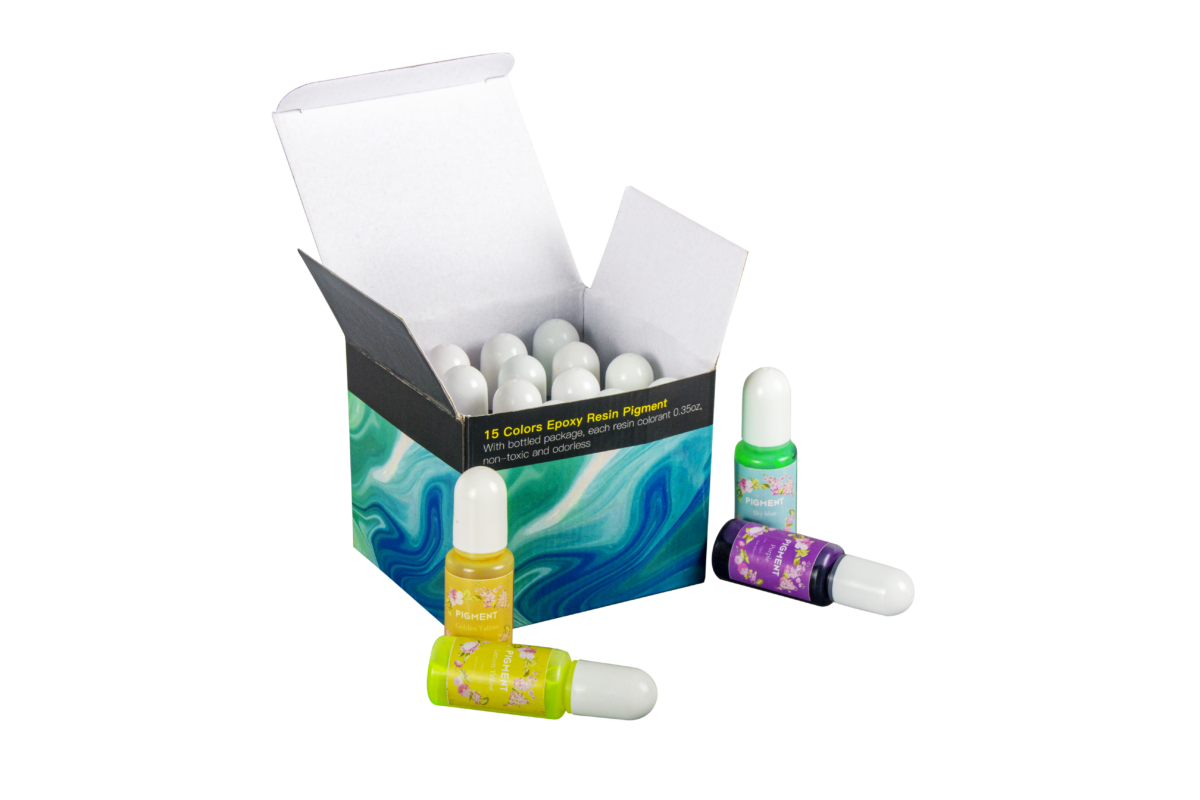 Instructions for use:
1. Shake well before using.
2. Press down and rotate the cap to open. The pigment comes sealed. You can use a push pin to puncture the seal, or cut the tip with scissors.
3. To add color to your resin, use one drop or more of colorant to your resin depending on the intensity of color you would like. After you add the pigment, stir well. If you need more pigment, add a little more, then stir. You can add colors according to your needs, generally only a few drops can achieve good results. If you want different colors, you can also create different colors by mixing the colors.
4. Adding too much pigment can increase curing time by slowing down the chemical reaction. So use only the amount of pigment needed to achieve the color you want.
5. When using pigments in UV resin, the darker pigments can block the amount of UV light that is able to penetrate your product. Use a powerful UV lamp or Strong Direct Sun Light for best curing result and time. Please plan accordingly. You need to decide how much pigment you should add according to the different characteristics of the resin or UV resin you are using. If you use more pigment, it is recommended that you lengthen your waiting time so that the resin is fully cured.